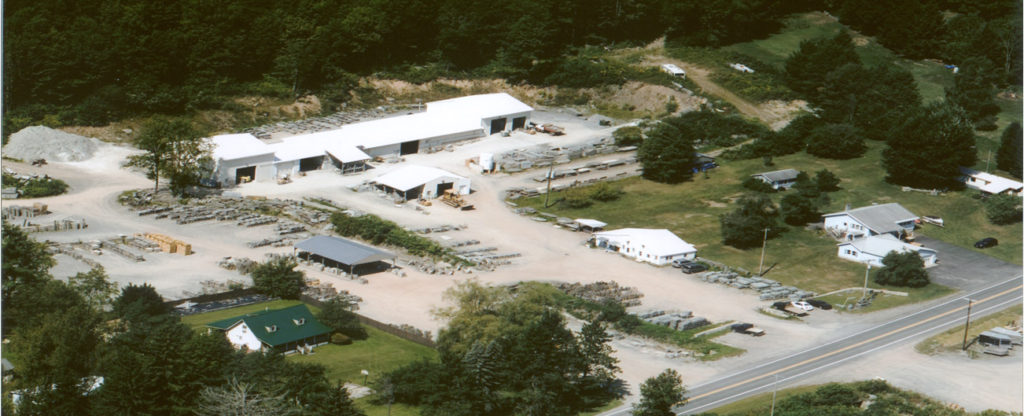 Sonny & Sons Stone Co. LLC is located in Downsville, New York.  Operating since 1988 in the same location in the heart of Bluestone country.  We are a family-owned business whose operating foundation is that of satisfying our customers by our firm commitment to excellence from our  management team to our employees to our quarrymen suppliers to everyone who touches or fabricates our stone products.  Quality bluestone is our vocation.  Believing that we sell and produce one of nature's best building materials is the backbone of an industry that is over 160 years old.
Our motto is "BLUESTONE IS FOREVER".
Bluestone is sedimentary rock, otherwise known as "Feldspathic Sandstone," which is a layered form of sandstone comprised of sand, feldspar, mica, and various other materials that is only found in New York State and Pennsylvania. Common colors of bluestone include various shades of blue, gray, green, lilac, brown with random surface varying from blue to brown and gold. Bluestone is a natural material that has many uses inside and outside your home or business. Modern technology in both quarrying and fabrication methods are making bluestone limitless in its uses.
Bluestone Uses:
Patios, walkways, mantels, flooring, hearths, sills, counter tops, pools, gardens, walls customized stone work cut to order. Sawed, thermalled, natural cleft, various honed faces & edges all help customize your look.